This week's episode of the "159 Inclined" podcast features an interview with Richard Burkert, president and CEO of the Johnstown Area Heritage Association.
"Under his leadership, the Johnstown Area Heritage Association has had a tremendous impact on the preservation and celebration of this region's history," interviewers said. "It was incredibly fun to see such passion from Burkert as he discussed many of the highlights that JAHA has been able to achieve.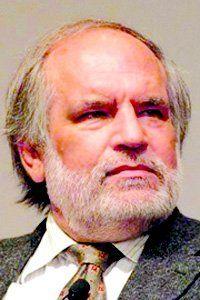 "We had so much fun that we are planning on inviting Burkert back to hold a mini-series on particular historical topics. Thanks for listening as always and enjoy the show."
The "159 Inclined" weekly podcast is the creation of John B. Gunter Community Leadership Initiative 2020 class members James Tucker, Will Brett, Lisa Hurst and Desiree Towe.
New chapters of "159 Inclined" are released each weekend.
The group invites suggestions for podcast subjects, which can be submitted by email to 159inclined@gmail.com.
How to listen
The podcast is available on Apple Podcasts, Spotify and GooglePlay. It can also be found at https://one59inclined.podbean.com/.
More information and photos from each episode can be found on Facebook at https://www.facebook.com/159Inclined.
Listeners can offer feedback and guest recommendations at 159inclined@gmail.com.