Tuesday will mark the one-year anniversary of the region's first reported case of COVID-19.
While area residents had been watching news of shutdowns and overflowing hospitals in other countries, with the report of a Cambria County case, the coronavirus began to hit home.
The next day, there was a Somerset County case, and then another. The following day, Bedford and Blair counties each reported their first positives.
We asked some local leaders and others to reflect on a year that included shutdowns, unemployment, home schooling, Zoom meetings and virtual everything.
Here's what they said: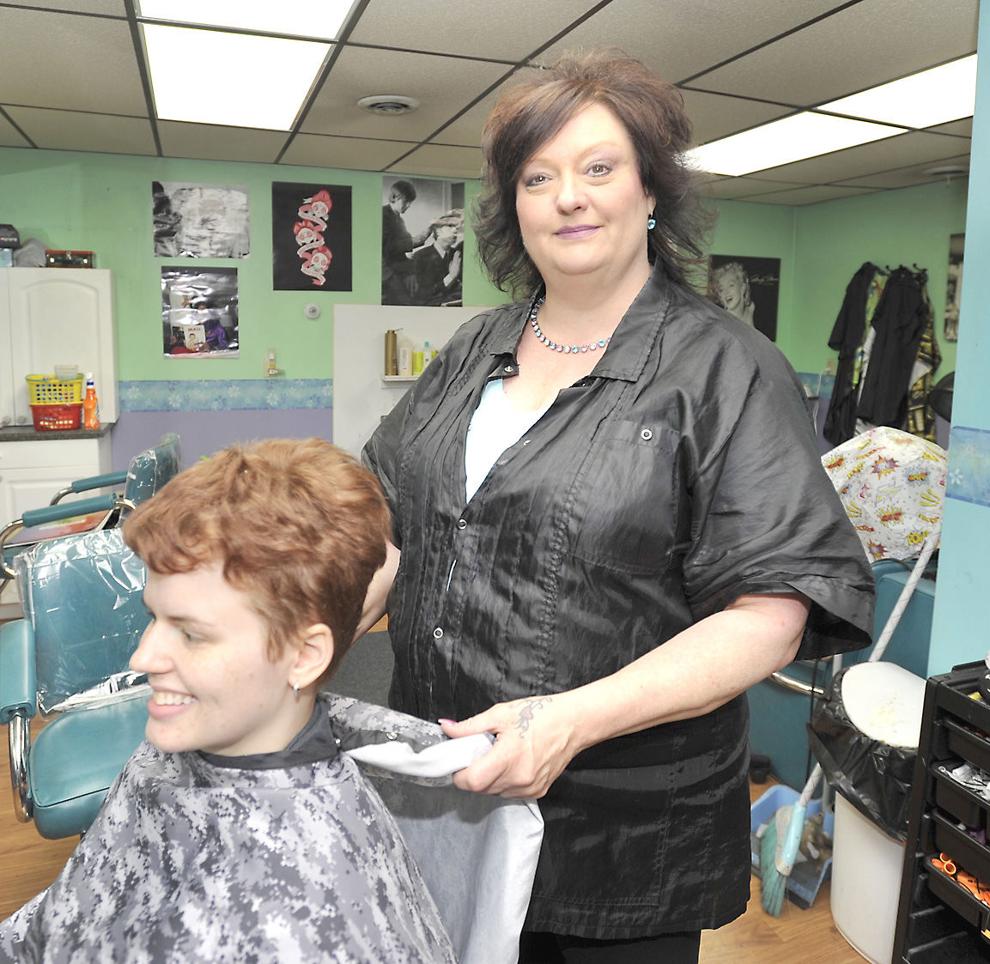 Rebecca Marsh, Johnstown business owner
The pandemic. I don't like those words.
In the beginning I was afraid to go anywhere. I own a salon and it had to be closed down for 11 weeks. It was rough. My husband was laid off also for five weeks. It was a very strange time. It was like the world just stopped.
We enjoyed our time off, but were happy to return to work. Some clients still have not returned because they are still afraid. Some started doing their own hair and did not return.
As time went on, I wasn't as afraid. My family did not get COVID. We are still careful, but a lot of the fear has subsided for us.
I have become more thankful for everything we have and freedom we took for granted. I pray that we get back to some kind of normal soon. and that we all cherish our time with family and friends as it can be taken away so quickly.
Steve Daniel, Johnstown photographer
As an artist, I spend weekends during the warm months attending art festivals, selling my work. That work came to a grinding halt a year ago this month.
I turned my operation into mask-making. I didn't manufacture the masks, just printed them. I created a display with 12 designs, and got them into seven local shops.
I rode my bike a lot during the summer, trying to get a little of the exercise I was missing by not working. Then in December, I began walking at the Galleria mall. My diet has changed dramatically. A friend has been teaching me vegetarian cooking and I've never felt healthier.
Unfortunately, like many people, I suspect, I'm sensing a loss in motivation and ambition. This may well pass when things get back to normal, but the events industry may be one of the last to come back. So full employment could be a ways away for me and others.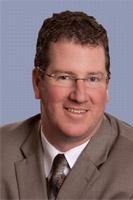 Andrew Rush, president UPMC Somerset
The COVID-19 pandemic has been challenging. However, with the leadership and immense resources of UPMC, the strength of our physicians and employees at UPMC Somerset and the support of the community, we have been able to weather these times and are a stronger organization because of the pandemic.
Our physicians and employees worked long hours and extra shifts, took on new responsibilities, learned many new protocols and received advanced training to care for the critically ill.
We were able to operationalize a COVID-19 testing site, a regional COVID-19 unit, a monoclonal antibody infusion center and now a COVID-19 vaccination clinic, in just a short amount of time.
As we enter year two, we are hopeful. We have seen a decrease in COVID-19 cases and have been able to offer the COVID-19 vaccine to our community that falls in the 1A priority group.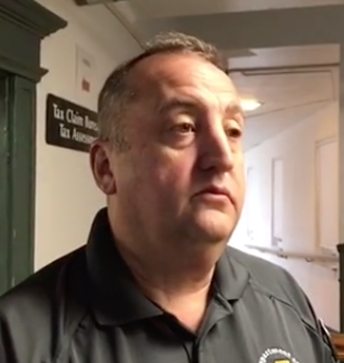 Art Martynuska, Cambria County Emergency Management Agency coordinator
Cambria County has weathered a great storm – a storm of a century. COVID-19 rolled into Cambria County like a slow freight train. Folks could feel it coming for miles, even countries away. You could watch the devastation like a slow train wreck: You knew it was going to happen and you couldn't do anything about it.
Whole communities of the elderly were isolated like the contagious wards of old. Children had to endure what they couldn't understand.
Rumors do what rumors do, they started to spread. The disinformation and the misinformation mutated just as the COVID-19 virus mutated.
Cambria County has weathered the worst that COVID can throw at us. We are still fighting, but we are also still laughing, loving and looking out for each other. The Cambria can-do attitude is a strong as ever, even stronger than it was 12 months ago.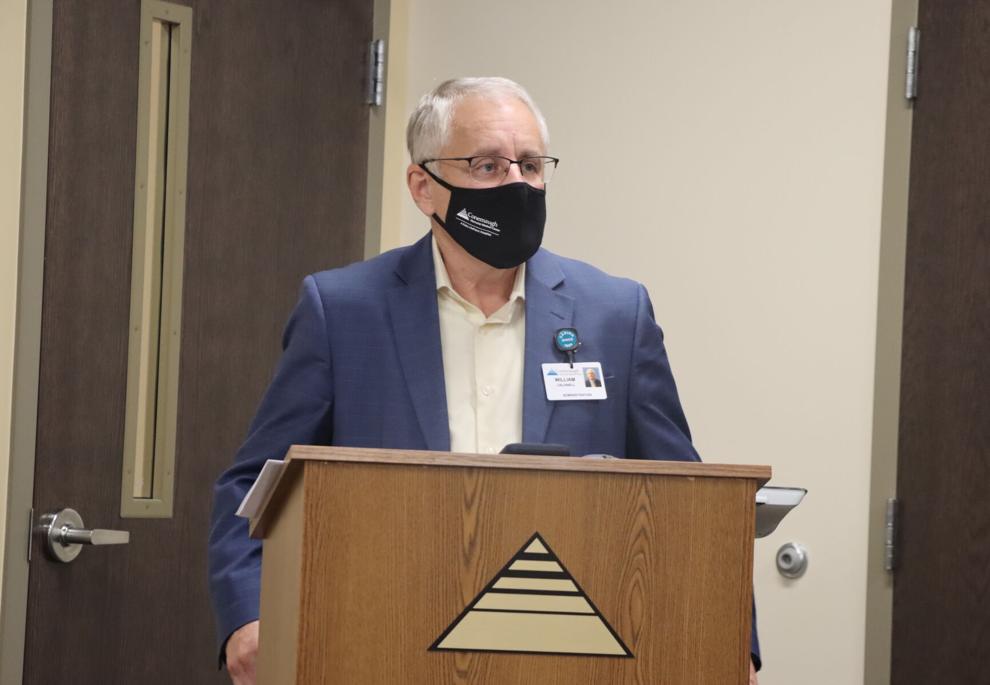 William Caldwell, Conemaugh Health System market president
We are so proud of the way our staff worked together to respond to this crisis over the past year. It has been a uniquely challenging time for each and every one of us, but especially for those working on the front lines.
Our health care heroes treated and comforted our COVID-19 patients and their families through unimaginable circumstances.
While this unrelenting work tested our resilience on a daily basis, we are so grateful for the gestures of gratitude from the community that lifted our spirits during the toughest days of the pandemic and reminded us again and again of our purpose.
From surprise food deliveries to prayer vigils to well wishes, every act of kindness, support, and appreciation for our health care heroes has meant the world to our entire Conemaugh family.
With the hope of post-pandemic life on the horizon, it is critical for our community to continue mask wearing, social distancing, and hand washing. We can see the end in sight, but our diligence at this time is imperative.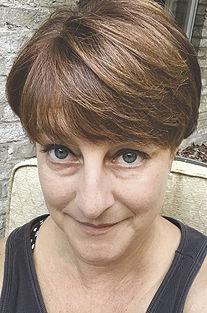 Terri and David O'Leary, of Southmont
For both Dave and I, we spent last year slowing down, taking the down time to just get a breather from what we realized had been a pretty hectic life. We found ourselves reflecting on what matters most to us and, moving forward, I think we'll be more thoughtful about how we spend our time.
We both took the time to work out more but also improved our culinary skills. I can tell you we did not fall into the category of being upset by the restrictions.
Instead we embraced the change and adapted.
The only thing we missed was family, friends and travel.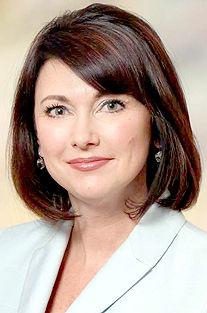 Amy Bradley, president and CEO of Cambria Regional Chamber
As I look back on the past year, I am really proud of our community. The outpouring of support for our small businesses was remarkable. People really made an effort to keep supporting businesses, particularly restaurants.
I also have to applaud the businesses themselves, too. Innovation was alive and well, we saw businesses change the way they do things to keep their business open while keeping customers and employees safe.
Some of these practices – outdoor events, family meals, improved take-out and car-side delivery, outdoor dining, virtual events – will likely stick and offer us new and improved ways of doing business.
Amber Quinn of Carrolltown, mother of two boys
A year ago, we had no idea how much our lives would change due to the pandemic.
When it first hit, mass panic was widespread. How would we protect our children, our parents, the elderly?
Then came the shutdown. Businesses closed, many of which will not return. We saw our friends and neighbors struggle financially and have to close their doors permanently.
Schools closed down, leaving children at home and parents frantically finding sitters.
Everything has changed. We have had to learn to adapt to a new type of lifestyle. The pandemic has created a new culture and nothing will ever be the same.
Families of individuals with disabilities were hit hard as well.
Services for these individuals have stopped. The caregivers now have to be teachers, occupational therapists, speech therapists, nutritionists, personal care aides, doctors and nurses.
Yet out of all this, one thing remains true: We the people have remained flexible throughout these strange and difficult times. We are relying on each other more. We are coming together in communities, delivering care packages, offering to shop for the elderly, offering tutoring services free of charge, sharing homemade recipes, actively sharing knowledge for survival.
We are strong and resilient. We are making it work.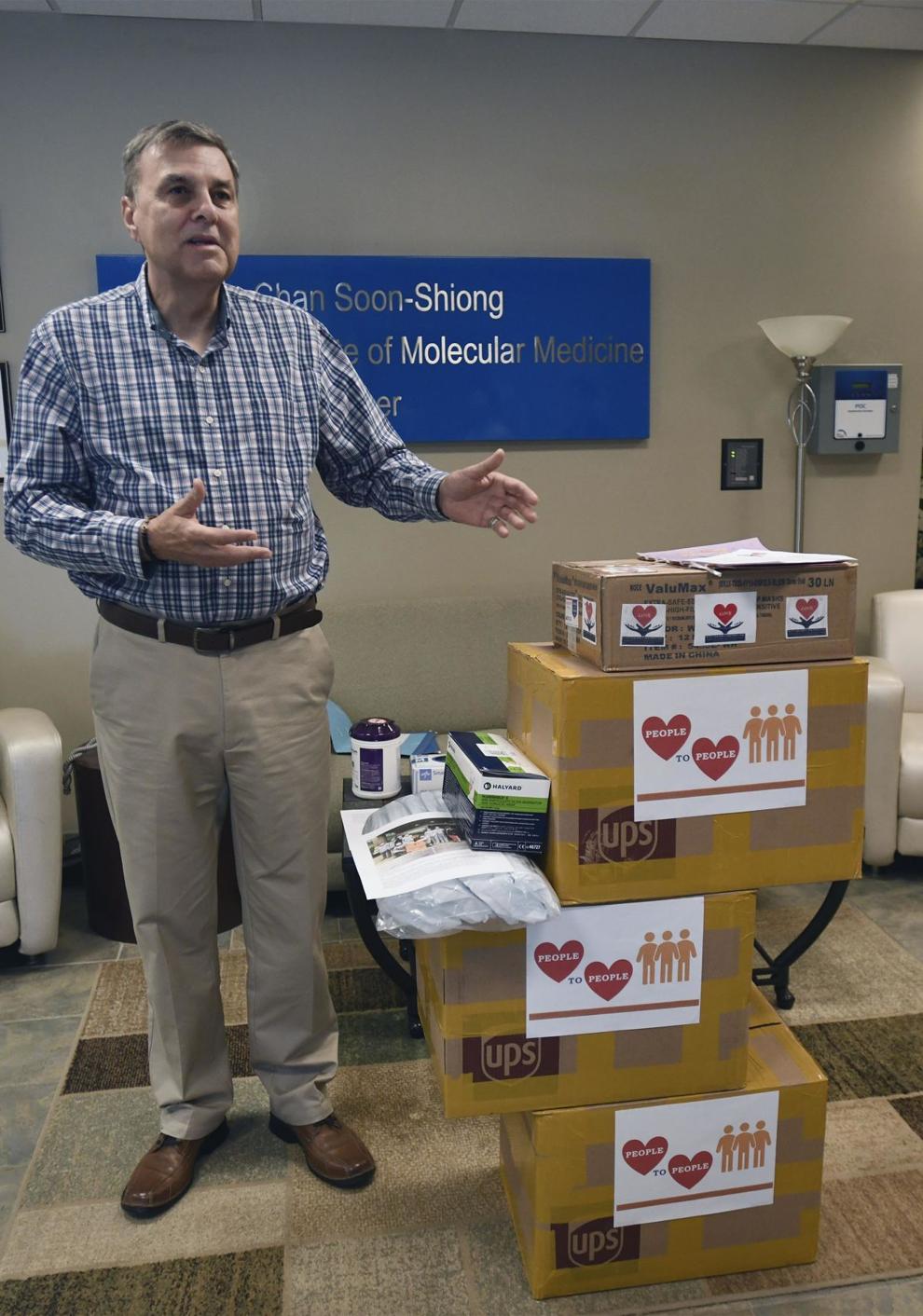 Tom Kurtz, president and CEO of Chan Soon-Shiong Medical Center at Windber
As the pandemic grew, we quickly discovered there were many opportunities within all areas of service for telemedicine and remote patient monitoring.
We began using telemedicine for virtual physician visits, which allowed many of our patients to continue to keep their routine and acute care visits with their primary care physician and specialists.
We have been able to safely conduct visits with our high-risk chronically ill patients and our patients in nursing facilities and keep them separate from patients who are positive for, or suspicious for COVID-19.
Since we began on Dec. 18, Chan Soon-Shiong Medical Center at Windber has administered nearly 7,500 doses of the COVID-19 vaccine. Approximately 600 doses were given to our employees and staff and approximately 1,500 doses were given to health-care workers and first responders in our area.
The remaining 4,950 doses were given to those in the 1A category.
We are going to continue working with the (state) until everyone in our community is vaccinated.
Vicki Hofecker, of Richland
COVID-19 did affect our life. We really missed family and friend gatherings and hugs from everyone. We especially missed going to church and seeing our church family.
My husband and I really enjoy going out to eat with friends and family and that all stopped. Holidays were a lot different.
I do believe the pandemic will slowly stop. I know I took for granted the way life was.
When everything stopped, it helped me to see what I had lost.
Sometimes God opens our eyes when things happen and you begin to see things differently and appreciate things more.
Shelby Hill of Hollsopple, mother of four girls
The pandemic hasn't changed a whole lot for us as a family. We pretty much stick to staying at home to begin with.
I have noticed that the pandemic closing schools for a while has affected my kids, especially my first-grader – but in a good way. Virtual learning worked out for her great, she concentrated better and didn't fight me doing school work. Her grades got better and was doing better on tests so that's always a good thing, but virtual "wasn't the same," as she would say.
Tony Malvoisin, air traffic controller
Over the past year, my life has changed significantly on multiple levels. As an air traffic controller, our work schedule has been altered to accommodate less interaction between controllers, which means less people per shift.
Safety is the most important thing when it comes to the aircraft, so sometimes we have to change our days off to make sure all shifts are covered and crew rest is maintained.
Leisurely, I'm an actor and I enjoy working sound for local live music shows. With the pandemic, those opportunities for participating in local live music have come to a grinding halt. As far as acting, we've been forced to continue by exploring other opportunities such as live recorded streaming productions. It's a change, but it's the theater.
I believe in the future (hopefully near future), things will begin to return to "normal." After vaccinations have rolled out and precautions are taken and the numbers hit a steady decline, we can start to have live events, and social gatherings.
I'd like to be able to meet some friends and have a drink or two after seeing a play, or go hear a local band and support my many musician friends.
Virgil Wenturine, Richland High School teacher
As a teacher, I faced the challenge most all teachers faced: How do you engage, educate, motivate and inspire students who you can only teach virtually?
Teachers missed students, students missed teachers yet we all tried to make the best of it. Students had proms, formals, musicals, athletics either altered or totally eliminated. Educationally, the pandemic either stimulated or crushed creativity, yet new methods proved effective.
There is concern about an educational gap, and there may well be in some disciplines, but some studies show students' reading comprehension will rise because of the volume of instructional material they had to read and comprehend daily.
Personally, I found myself missing a Maine vacation that my fiancé and I planned. We missed going out to dinner, sharing quality time with friends and family. We truly never realized how we missed community functions, festivals and public gatherings.
As we slowly get back to a "new normal," I'm thinking about coaching, having safe gatherings with friends and family and certainly that trip to Maine.
Scott Jeffreys, Johnstown musician
To say that the response to the pandemic has had, and continues to have, a profound effect on my life is in no way hyperbole. One day I had a career and an identity forged over three decades of sweat, toil and time, and then the next day I didn't.
The lesson that strikes me as be the most basic and essential is the lesson that I, and I'd imagine all of us, learned about how fragile and precious our society and our civilization is.
We were taught that in myriad ways this past year, and I hope that we took it to heart. I know that I did.
The Roman poet Horace told us to seize the day. Being in the moment and cherishing what we have has become a seemingly trite aphorism these days, but it is in fact an incredibly valuable, and incredibly difficult thing to do. May we all find new resolve to achieve that state in the future, because, as we have learned in this recent sharp lesson:
Nothing is forever.
Randy Griffith is a multimedia reporter for The Tribune-Democrat. He can be reached at 532-5057. Follow him on Twitter @PhotoGriffer57.