As Lauri Limerick exited Boscov's at the Johnstown Galleria on Sunday, an employee wearing a safety mask was there to hold the door.
It wasn't just the precautionary safety measure that had Limerick appreciative. She also had a pile of shopping bags in both arms.
"It's different in there. There's plexiglass at the registers, employees holding the doors so you don't have to touch them – and a lot of masks," the Pittsburgh woman said from behind her bright blue face covering.
"It's different. But it's a good thing."
It was a familiar scene all weekend at the department store.
Dozens of shoppers lined up Saturday morning for the reopening of Boscov's department store at The Galleria of Johnstown and some – like Limerick – who has been staying with her sister in Ebensburg – made another shopping trip Sunday.
Boscov's closed when Gov. Tom Wolf ordered nonessential businesses to shut down on March 17 to control the spread of COVID-19.
The order was eased Friday as Cambria, Somerset and 11 other counties were placed in the yellow phase under the state's reopening plan.
"There were some items I saw that I wanted to go back for in March," Michelle Wacker said on her way into the store. "Plus, I had my Boscov's discount coupons."
Those entering Boscov's were greeted at each entrance by employees welcoming shoppers and letting them know about hand-sanitizing stations throughout the store. For customers who didn't bring their own, paper masks were available at each entrance.
All carts are sanitized after each use and two employees were making the rounds, sanitizing surfaces and door handles.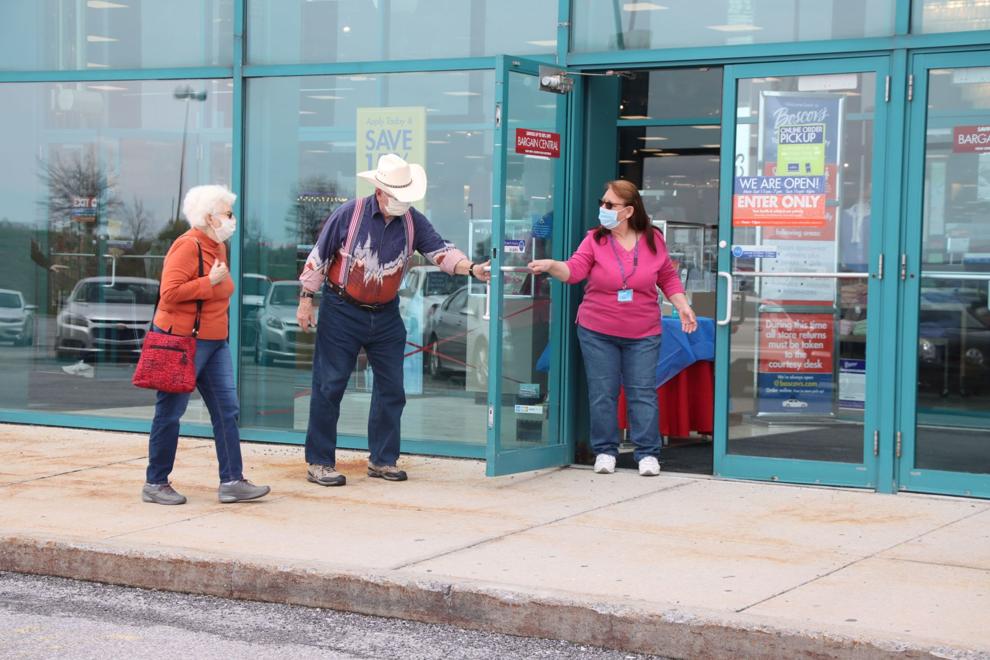 Peter Estall was one of the first shoppers to complete his mission. The Cambria County courts employee came out of the store with a package.
"I've been needing some new ties, and Boscov's has the best deals," he said.
Barb Brendlinger came from Seward for some essentials Saturday.
"I had to get makeup and moisturizing cream," Brendlinger said on her way out of the store. "It's the only place I can get it."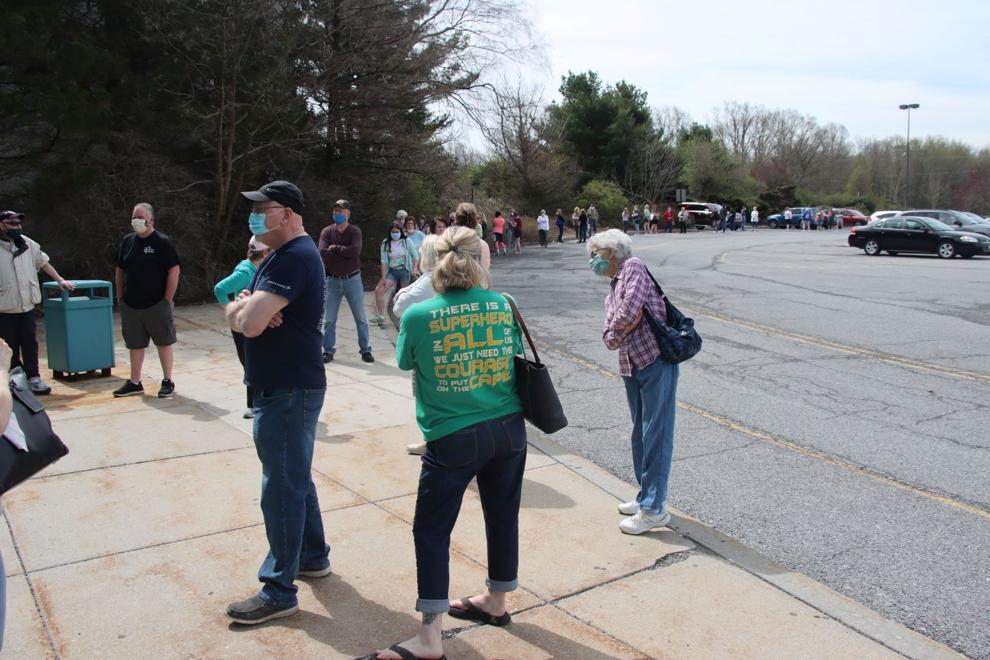 Christine Richards, of Somerset, only needed one reason:
"They're open," she said. "I needed lots of stuff – mostly shoes."
Joan Lynch, of Somerset, came to Boscov's with her husband, John.
"It's something to do," she said.
Boscov's was the first out of the gate in the region to reopen its Johnstown department store. Retailers such as J.C. Penney, which is navigating Chapter 11 bankruptcy, Ross' Dress For Less and T.J. Maxx and Home Goods remained closed Sunday.
Those at the head of the line at the lower Boscov's entrance off Oakridge Drive said they had been waiting about 15 minutes. One shopper, who declined to give her name, said she needed a baby gift.
"I'm going to a drive-thru baby shower," she said.
Pete Diehl, of Roxbury, made the trip to help his wife.
'I'd be fine staying at home right now," he said, noting that that he's been quarantining without issues for the past two months. "I'm taking this very seriously. But it's good to see people back to work this weekend."
Tribune-Democrat reporter Randy Griffith contributed to this story.