U.S. Postal Service letter carrier Stan Niton said those living along his Richland Township route have been appreciative of the fact that he is still showing up, day in and day out, despite challenges during the COVID-19 pandemic.
He wears a mask – something he's had to get used to – protecting not only himself but also others.
"These customers are your family," Niton said.
Wearing masks isn't the only precaution he and his coworkers have taken.
Every day, Niton cleans his vehicle before and after a shift with a bleach and water solution. He carries hand sanitizer and disinfectant wipes with him on the route.
Anyone he encounters is asked to remain six feet away. 
"No matter what we do, the Postal Service puts such an emphasis on safety," he said.
Niton said he's the one constant in some people's lives, and that means the world to him. He takes pride in delivering the mail, because he knows the customers depend on the service.
Niton said it means a lot for him and his fellow letter carriers to be able to talk with people on their routes. Sometimes, he said, that's the only human interaction an individual might get in a day, especially while the stay-at-home order was in place.
People have been leaving notes of thanks, candy and cookies in the box before Niton drops off the mail – or they open windows and doors to thank him for what he does.
"People rely on you, even for simple things like cards from relatives," he said. 
Other shipping agencies have also taken extra precautions to prevent the spread of the coronavirus.
UPS and FedEx websites show how both companies are working to not only keep their employees safe, but protect customers as well with enhanced cleaning efforts and by supplying employees with more sanitizing materials.
As UPS continues to implement applicable government regulations related to the disease, the organization is also following "careful guidance" being provided to staff from the World Health Organization, the website says.
Included is a frequently-asked-questions section that covers other details associated with worldwide shipping.
According to the site, the majority of shipping timeframes remained the same, despite the pandemic, and customers do not have to sign for packages but at least acknowledge that one is being delivered.
UPS has been assisting with logistics and operations for the U.S. Rapid-Response Taskforce for novel coronavirus testing sites. Globally, the UPS Foundation has made grant allocations of more than $6 million for humanitarian relief partners, community-based nonprofit and international non-government organizations and United Nations agencies.
FedEx has sent 10 humanitarian aid shipments of medical supplies to China in collaboration with Direct Relief, one of several aid organizations with which the company has been working.
The company is also following health organization guidance and educating employees about best safety practices.  
'Johnstown tough' 
At the Johnstown Post Office, at the corner of Locust and Franklin streets downtown, employees have taken precautions to remain safe from the coronavirus.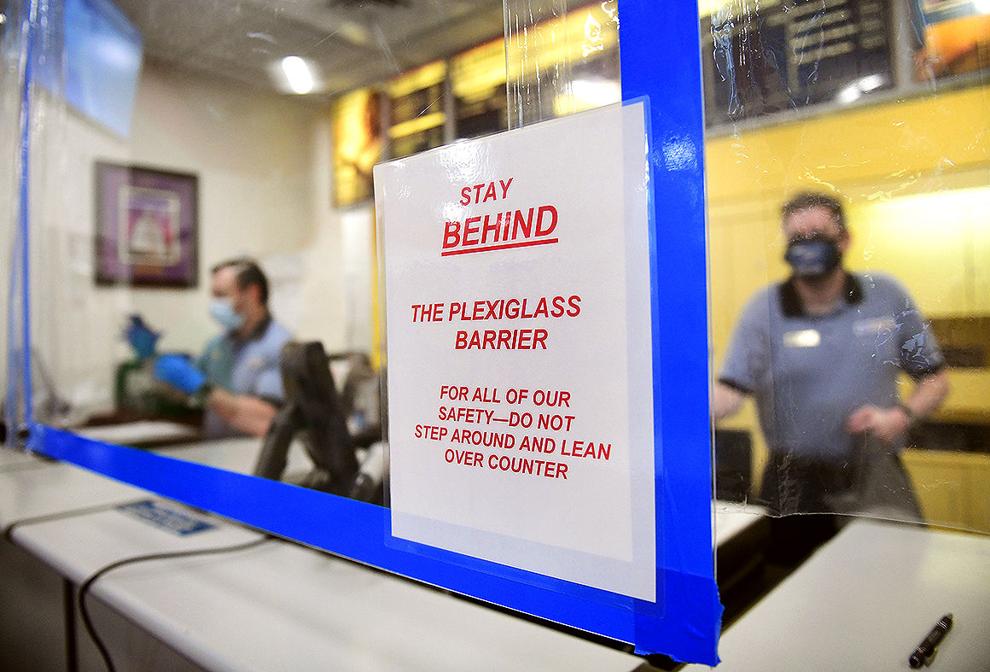 Johnstown Postmaster Adele Persuhn said measures put in place since March include requiring the employees to wear masks, face shields and gloves – and the staggering of start times.
Plexiglass and hanging plastic have been installed in the lobby to provide a protective barrier between the clerks and customers.
Personal protective supplies – such as finger cots – have been put out for public use.
"We're very good at adapting to hardships that come our way," Persuhn said.
She referenced the number of recent times the U.S. Post Office has had to make changes and continue to deliver the mail, including the Sept. 11, 2001, terrorist attacks, the anthrax scare shortly after and now a pandemic.
"We're that presence out on the street," Persuhn said. "People think, everything is safe because the mail is going out."
The Johnstown post office serves 30,000 active addresses, with tens of thousands of pieces of mail delivered each day.
And the work has increased since the statewide shutdown.
Persuhn said on May 21, 55,000 pieces of mail were sent out – a mix of letters, flats and parcels – and that is on the light side for a typical day during the coronavirus shutdown.
The office has seen a more-than 50% jump in parcel deliveries because of increased online shopping, she said.
But all of that hasn't discouraged the employees – and neither has the virus.
"They're Johnstown tough," Persuhn said.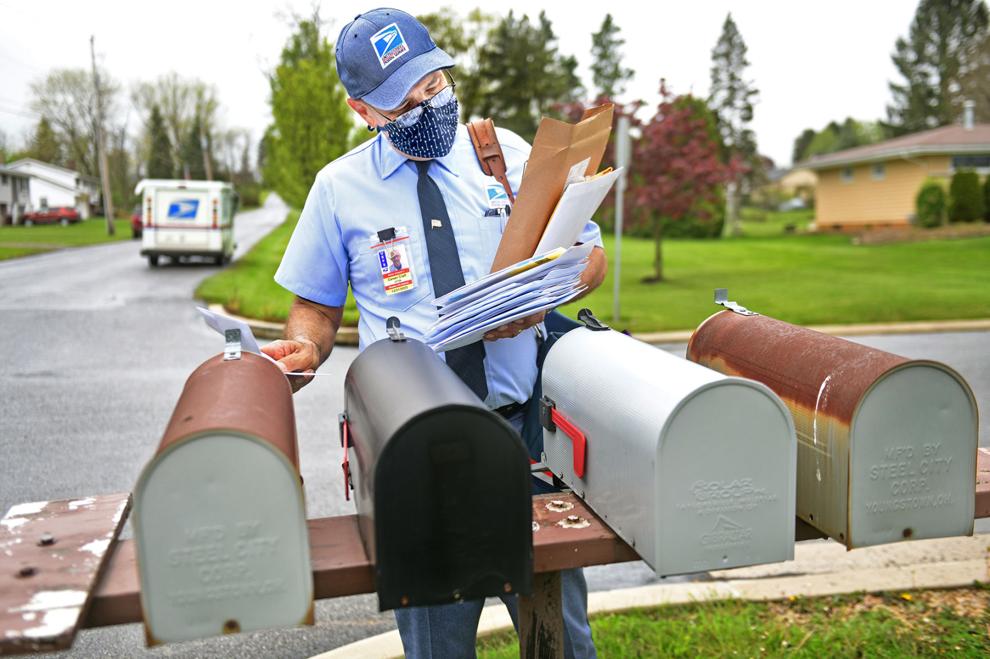 Persuhn said she's proud of team members – from the letter carriers such as Niton to the clerks at the front of the operation to the custodial staff –  not only for their daily contributions and hard work, but also for their dedication during the pandemic.
"They want to be the people who got through the ordeal," Persuhn said.