Standing in front of their Cambria Place home on Tuesday, Paige Hockycko and her mother, Marian Hockycko, waited until they heard a nearby Cambria City church bell chiming for 8 p.m.
Paige whooped and began clapping, and Marian banged a pot lid in celebration of health care workers and others continuing essential jobs through the coronavirus pandemic.
"Thank you Sheetz people; thank you Giant Eagle people and health care people," Marian shouted into the neighborhood.
They paused to hear if others had joined, but none could be heard.
Paige Hockycko initiated "Love from Johnstown" after seeing stories about the United Kingdom's "Clap for Carers" tribute to health care workers and other essential jobs.
"It's a way for the community to come together outside their houses and honor the workers," Hockycko said. "I thought it would be so awesome if we would do it here."
Hockycko and some friends tried to rally others and launch the tribute last week, but she said she couldn't get a strong response on social media.
"We still did it," she said. She and some friends and relatives stepped outside to make some noise for the essential workers.
Not deterred, she went back to social media, expanding the message through various local online groups.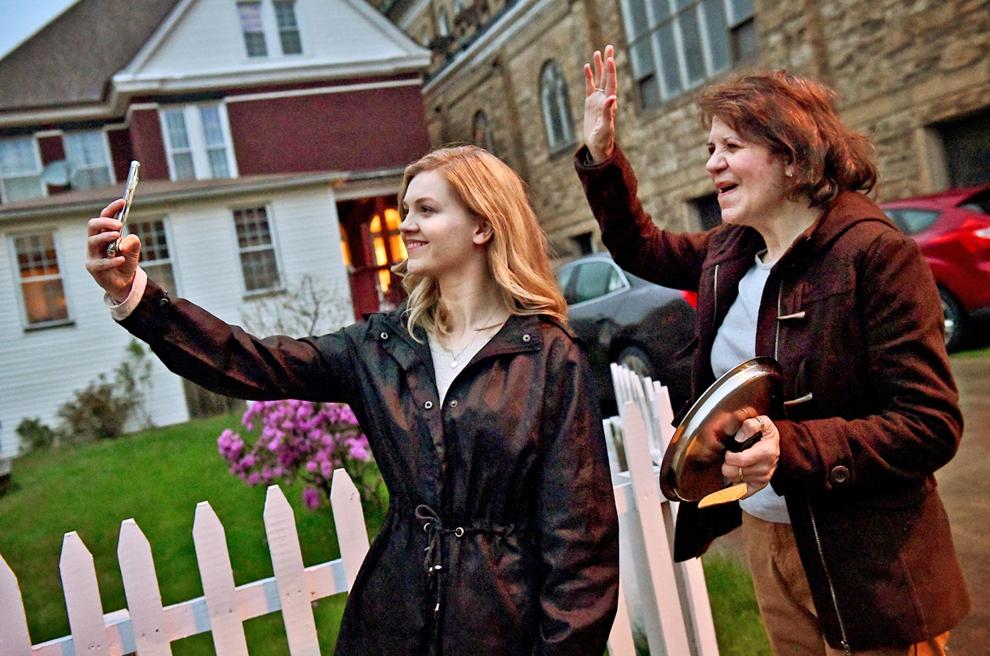 "I got a huge response," she said. "This is for everybody working during this crazy time.
"We really appreciate everybody."
The Facebook announcement was shared more than 100 times.
Hockycko, 26, is a 2012 graduate of Bishop McCort High School and a 2017 graduate of Indiana University of Pennsylvania. She plans to begin graduate school this fall at the University of Pittsburgh.
She would like the tribute to become a weekly thing throughout the community at 8 p.m. each Tuesday. Those who don't want to come outside can participate by flashing lights and displaying posters, Hockycko suggested.
"Love from Johnstown" participants should post messages and photos on social media with the hashtag #LoveFromJohnstown to continue spreading the message of support and unity, she said.