EBENSBURG – Cambria County Prison's medical provider has signed a contract to have Conemaugh Health System perform the prison's COVID-19 testing, Warden Christian Smith said Wednesday.
The laboratory where that testing has been done up to now has been "overwhelmed" by large numbers of tests, and the Cambria County Prison's results have recently taken nine to 12 days to be returned, Smith told members of the Cambria County Prison Board during the board's August meeting.
"That delay has caused us to have to postpone some transfers to the Department of Corrections," the warden said. "DOC is requiring a negative COVID test prior to accepting any new inmate. So we'll take a test, send it to the lab. The inmate gets quarantined until the test results come back.
"We've had a few that the labs aren't getting back in time for the transport, so we have to cancel the transport. Then, they have to sit here another month until we can accommodate the DOC and the sheriff's department to get a date."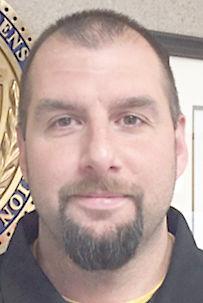 In response to those delays, the prison's medical provider, PrimeCare Medical, contracted with Conemaugh Health System to perform the prison's COVID-19 tests locally, Smith said.
Conemaugh Health System officials did not respond to a request for comment Wednesday, but Smith said the switch is expected to shorten the turnaround time for results to two to three days, "barring any unforeseen circumstances."
There were still no confirmed cases of COVID-19 at the prison as of Wednesday, Smith said.