JOHNSTOWN, Pa. – Many people see the beginning of a new year as an opportunity to make changes in their lives by following through on their New Year's resolutions.
But some local mental health experts warn that big changes are often nearly impossible to achieve. They suggest setting smaller goals, especially as the world enters 2022 in the grip of the COVID-19 pandemic.
"The biggest thing to remember about this time in our history is the entire world is experiencing what we call an adjustment disorder," psychiatrist Dr. Aileen Oandasan said from her office at Nulton Diagnostics. Oandasan is the former vice chairman for behavioral medicine at Conemaugh Health System and currently serves as director of behavioral services for The Children's Institute of Pittsburgh.
Adjustment disorder, she said, occurs when patients experience mental health symptoms following some type of psycho-social stressor. The response may be anxiety, depression, acting out or other behavior.
Angie Richard, clinical director at Croyle-Nielsen Therapeutic Associates in Richland Township, said people must realize they can't go back to the environment of a pre-pandemic world.
"It is what it is," she said, "and it will be what we make it."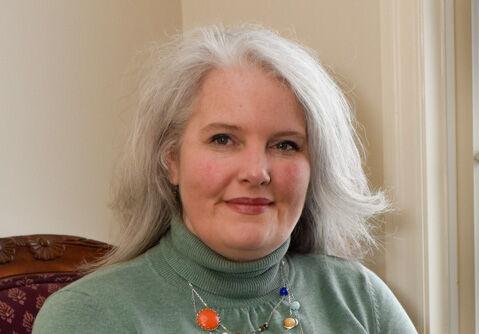 Those overwhelmed by the changes can gain strength from knowing they are not alone, she added.
"It's not just us," Richard said. "It's like a collective trauma. Everything is changing and nothing feels steady."
But while the trauma may encourage people to make New Year's resolutions for big changes, the mental health experts say baby steps are a better approach.
"It's important to set realistic goals for yourself," Oandasan said, "and don't be so hard on yourself if you don't achieve them."
Since resolutions are about change, Richard suggested setting goals for small changes.
"A thousand small changes over a period of time makes amazing results," she said.
Instead of a resolution to lose 100 pounds by summer, set a goal of taking several walks every week, she gave as an example. Resolutions should also fit into a person's lifestyle. Her example was that someone who doesn't normally run may not want to resolve to run a marathon by the end of 2022.
Goals should be specific, measurable and, above all, obtainable, Richard said. Making them time-based can provide a measure for successfully reaching the goal.
"It makes it easier," Richard said. "It's not something you are going to get overwhelmed with right away and throw out your resolution."
Oandasan used the acronym "BREATHE" as a mnemonic device to encapsulate her advice for achieving balance in the new year:
Be not OK; it's OK.
Read your own emotional temperature.
Environment: Change it.
Accept gratitude.
Think outside of yourself.
Help your soul.
Exercise your brain, body, creativity and more.
Be not OK; it's OK
A more familiar wording of this might be "It's OK to be not OK," Oandasan said, crediting lyrics from the song "It's OK" by the band Imagine Dragons.
"It's acknowledging someone's feelings," she said. "It's really giving our permission to recognize that it's OK to feel sad, for example."
Read your own emotional temperature
"This is really recognizing the insidious symptoms of being stressed or anxious or mildly depressed," Oandasan said.
As an example, she said, a parent might recognize that they overreacted to relatively minor misbehavior by one of their children.
"It's being honest with yourself where your emotions are," she said. "Make sure you take steps to recognize if your anxiety level is not going down or your sadness not going away, even with all the things you do."
That might be a time to reach out to other family members or a therapist, she said.
Environment: Change it
"If you are starting to feel like your emotional thermometer is in distress, do things to change your environment," she said.
Her suggestions include turning off the TV or radio if there is excessive negativity and changing work routines or a home office environment.
"If there are toxic people in your life who are contributing to emotional distress, be intentional about limiting contact," she said.
Accept gratitude
Both Oandasan and Richard stressed multiple studies that show the mental health benefits of accepting gratitude or being grateful.
"If you force your brain to really think about the positives every day, it changes how you see things," Oandasan said. "There is a whole science behind it."
"When you put your head on your pillow every night, you should be able to think about three things you are grateful for," Richard said. "Gratitude is the kryptonite for anxiety. The more we work on our gratitude, the less anxious and frustrated we are."
Think outside of yourself
"Helping others and thinking about others is a great antidepressant," Oandasan said, explaining that volunteering or even reaching out with regular phone calls to family members or friends who are isolated can expand one's focus.
"Serving others, thinking about others and thinking outside of oneself gets us out of the echo chamber people get into that contributes to anxiety and depression," she said.
Help your soul
Oandasan said intentionally taking time away from routines to relax, enjoy hobbies or get some physical activity helps provide a positive outlook.
"This daily bombardment of negative news can wear away at our joy," she said. "You can't always be running on empty. You have to fill your soul."
Exercise your brain, body, creativity and more
While this tip may overlap with the previous point, Oandasan said setting time aside for physical activity, reading or other hobbies provide benefits.
"Make sure you do this on a regular basis," she said. "Pushing yourself to expand your brain and make sure you are moving your body."