JOHNSTOWN, Pa. – Local members of the Pennsylvania General Assembly said they were not informed about Vision Together 2025's discussion to possibly bring Afghanistan War refugees to Johnstown and Cambria County.
And now state Reps. Jim Rigby and Frank Burns, along with state Sen. Wayne Langerholc Jr., find themselves fielding questions from constituents with no answers to provide.
Any plan was in the developmental stages. No details had been finalized, Vision leaders have said.
But the earliest known on-the-record public mention of the proposal was made during a Nov. 18 meeting of the Cambria County Planning Commission when Executive Director Ethan Imhoff, who also serves as Vision's vice chairman, gave a report.
"I really don't know what their plan is," Langerholc, a Republican, said. "I'm pretty sure Vision 2025 hasn't bothered to reach out to any of the elected officials or any of the potential impacted entities for that. But that's nothing new with kind of the way that they do some operations. There have been other times when officials haven't been in the loop for things that they've tried to do or plans that they had. They're not the elected officials. They're not the policymakers. We're the elected officials. Again, I have no idea what this plan or proposal might even be."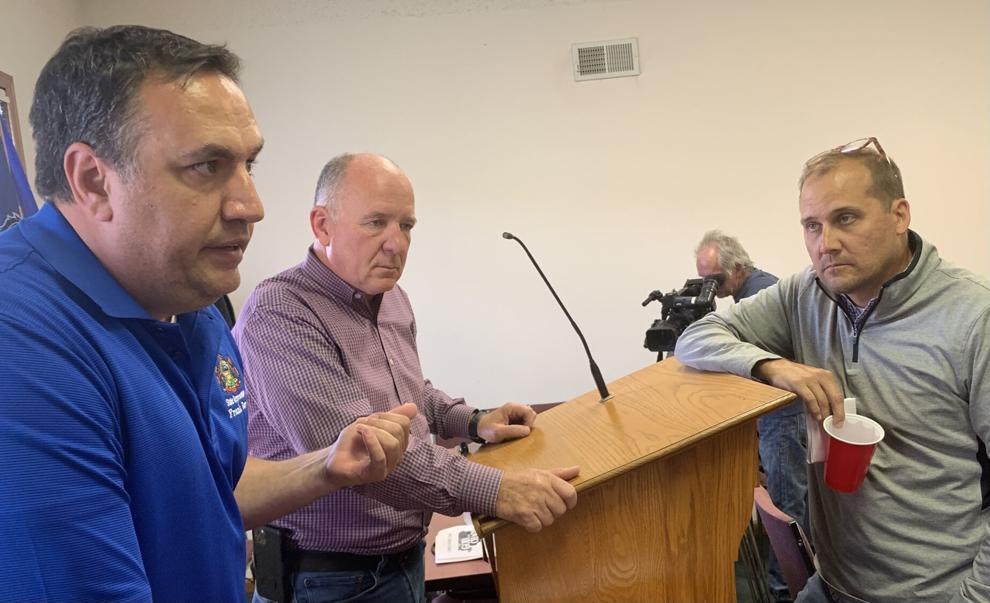 Rigby, a fellow Republican, said he understands the talk is "exploratory" and "there's nothing that is in stone" – but still questioned why local legislators were not provided information by Vision, a non-governmental nonprofit.
"I wish they would have come to us – myself, Frank, Wayne, your local state representatives," Rigby said. "It would have been nice to know what was going on and what they're looking at. Are we bringing 10 families or are we bringing 200 families? These are the kind of questions that are going to be showing up at our offices and they're going to be wanting answers. And we don't have them because we don't know anything about it.
"If nothing else, as a courtesy, I would have thought that they would have come to us to say, 'Hey look, here's something we're exploring, we're looking into. Not saying we're going to do it or not going to do it.' And give us some information."
Burns said local residents who have contacted his office are "adamantly opposed" and "angry."
"I'm just a little frustrated," Burns, a Democrat, said. "They're Vision Together 2025. They added the word 'Together.'" I can guarantee you the people of this community don't feel the togetherness. They had no say in this at all. Their vision is not our vision. It's not the public's vision. I really think they've lost some credibility with the public with doing things like this."
Burns added: "I'm not in favor of this, and I do believe people's voices need to be heard."
'Exploring the feasibility'
He has called on the Cambria County commissioners and Johnstown City Council to hold public hearings about the matter.
"If this doesn't come to an end soon where they just say 'We're exploring this, but we're not moving forward,' or something like that, I will be holding my own hearings," Burns said.
When asked why state legislators were not updated on any plan, Mike Tedesco, president and CEO of Vision Together 2025, responded in an email: "I'm actually writing a column for the weekend edition (of The Tribune-Democrat) on the topic of immigrants, so there will be much more information in that."
In email statements sent Tuesday and Wednesday, Tedesco said Vision Together 2025 was "simply investigating successful programs in other parts of the country which brought in a small number of vetted, legal immigrants who could be matched up with jobs that they are educated and qualified to fill. Cambria County right now has more than 1,000 open jobs in almost every industry. Similar programs have worked very well in other parts of the country."
Imhoff, according to the planning commission meeting minutes, "explained that because other parts of the country have successfully utilized immigration as a part of a strategy to reverse population decline and employment gaps, the Vision board and staff have begun exploring the feasibility of hosting immigrants, particularly recently evacuated Afghan refugees currently living on American military bases, in Johnstown and Cambria County."
On the city level, Mayor Frank Janakovic and City Councilwoman the Rev. Sylvia King serve on the Vision board. When asked for an interview, Janakovic replied with a text: "The city of Johnstown has no program to address this matter." King responded, but did not set up an interview. City Council members Marie Mock, Michael Capriotti and Laura Huchel declined to speak, while Ricky Britt did not respond to an interview request and Charles Arnone could not immediately schedule a conversation.
'Lack of workers'
But Mock posted a comment on Facebook with her thoughts about possibly bringing war refugees to the area after the "mass evacuation of residents from Afghanistan because the U.S. military was pulling out."
She added: "The country was collapsing, and say what you want…. our government caused it.
"Vision 2025 is exploring if some (not 75,000, 10,000, 5,000, 1,000…. SOME) of these folks can relocate here in our community ... not just Johnstown proper, if it's at all possible," Mock wrote. "Many, many things need to be taken into consideration before this can, or can't, happen – for their benefit as much as ours. Read this again!"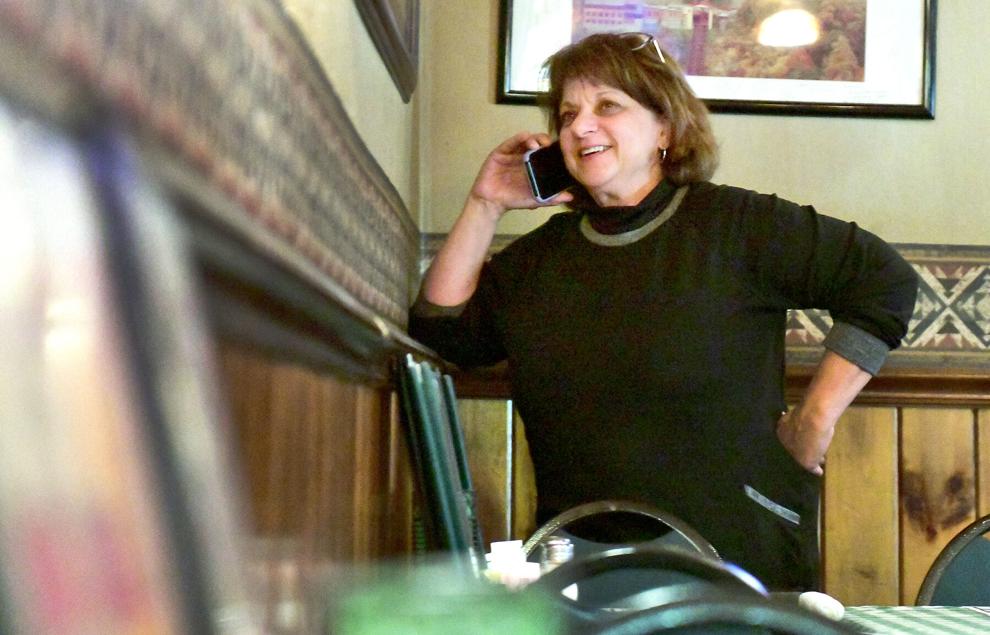 Mock continued: "The reason I was told this is even being explored is that there is a lack of workers to fill jobs. I'm not just talking about service industry jobs, but good-paying jobs … some are union jobs, too. Look around and ask business owners. It's all over the news, too. Help wanted signs are posted everywhere. The comment I hear is that people don't want to work, and I agree. I'm going to say this, and if you want to jump down my throat, go ahead ... but our own citizens aren't ambitious enough to get off their a$$es and get a job and suport (sic) themselves and their families. Face it, we're turning into a lazy country waiting for the next handout. So why not open it up to folks that want to work at any job, and will do it gladly? The folks they're looking to relocate are skilled. Just stop with the stereotype of Middle Easterners."
She added: "And I hear, 'I'm not a racist' and 'I'm not against immigrants.' Yeah, you are! Face it.  Yet every year you celebrate Ethnic Fest, Slavic Fest and every other festival and event that celebrates our diverse immigrant history."