Early treatment of a heart attack can not only save the patient's life, it can prevent future damage to the heart and ward off long-term heart disease.
That's why experts say it's vital to get to the emergency room as soon as possible when experiencing symptoms of a heart attack, also known as myocardial infarction.
But Dr. Michael Amponsah of Conemaugh Physician Group – Cardiology says men sometimes delay treatment because they feel they are expected to be tough and work through pain.
"There may be some cultural things," Amponsah said. "Men are also more stubborn to follow up and stick to their medication regimen."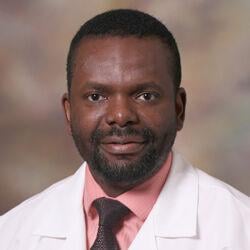 But men are not alone in delaying the trip to the emergency room and cath lab, he said.
"Women tend to delay for other reasons," Amponsah said. "They have a different kind of symptoms than the textbook symptoms." 
Gender differences
Pain, pressure or discomfort in the chest is the primary symptom for both men and women, but sometimes the pain is more subtle in women, the American Heart Association says on its website.
"Women are somewhat more likely than men to experience some of the other common symptoms, particularly shortness of breath, nausea/vomiting, and back or jaw pain," the association said.
That may be because women are more likely than men to have non-obstructive coronary artery disease, which is harder to diagnose, says the National Heart, Lung and Blood Institute of the National Institutes of Health.

Instead of heart arteries being blocked from within by plaque buildup, in non-obstructive disease, the arteries are squeezed from the outside by heart muscle.
Quick treatment during a heart attack often includes a trip to the cardiac catheterization lab, where heart doctors use tiny balloons and tubes known as stents to open the blocked blood vessels and restore circulation to the heart muscle.
Catheterization and stenting has replaced heart bypass surgery as the primary treatment for heart attack. 
'Catheterization labs'
Conemaugh Memorial Medical Center in Johnstown, UPMC Somerset, Chan Soon-Shiong Medical Center at Windber and Indiana Regional Medical Center all have catheterization labs staffed around the clock for emergency treatment.
UPMC Somerset cardiologist Dr. Ehab Morcos said it is better not to wait until the heart attack strikes.
"Anybody who has any abnormal sign or any symptoms of chest pain or shortness of breath or unusual fatigue should go to a primary care physician or seek help from a cardiologist," Morcos said.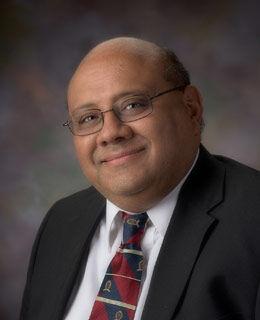 "We have a catheterization lab open 24/7 here. If anyone has chest pain, even before they have a heart attack, we can take them to the cath lab and we open the artery mechanically and put in a stent to be sure the flow is uninterrupted. He will have less risk of having a heart attack."